3 ayurvedic products that you must have in your nursery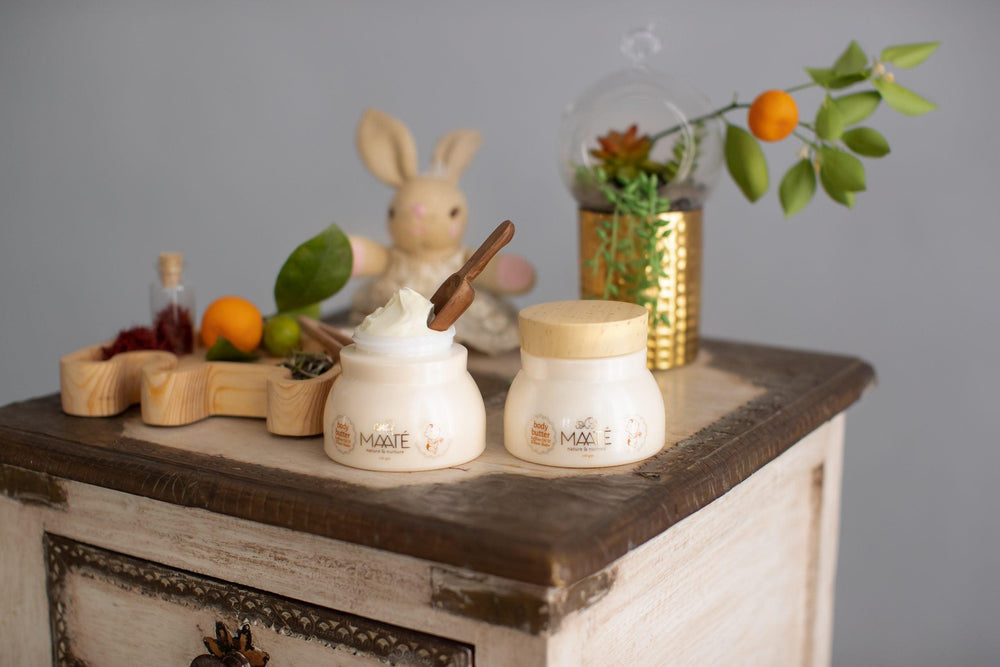 Frank Lloyd Wright once said "Study nature, love nature, stay close to nature. It will never fail you." When one comes to terms with the intricate workings of Mother Nature,they are bound to want to break from the shackles of the synthetic and chemical world and start living an organic life. Living the natural life isn't just a mere fad that has caught on. It has proven to be the responsible and ideal way of life that nurtures and nourishes one with the goodness of the Earth.
When it comes to your baby, starting their childhood with nature is the best way to go and that's true for their skin care too. Your newborn's skin is extremely delicate and sensitive and must be protected from toxins and chemicals by all means. Parabens, sulphates and other chemicals found in some adulterated products are quick to absorb in their delicate skin as it is much more permeable than that of adults and cause harm. It is thus of utmost importance to only choose ayurvedic baby care products when it comes to your baby's well being as they ensure that your child gets the best of nature
At Maaté, we use only the purest ingredients to make ayurvedic baby care products for you and your baby. We offer an all-natural range created with love and care, incorporating the benefits of both timeless ayurvedic tradition and science. 
To help you nourish your child with the goodness of ayurvedic baby care products, we've curated for you a list of three products that you must have in your baby's nursery:
BABY BODY BUTTER
We recognize how you act as a shield for your baby from all the evils of the world and just like you shield their souls, Maaté's Baby Body Butter shields their delicate skin from irritation and dryness and provides it all the comfort and protection it needs. This baby moisturizer makes for an intensely hydrating experience that provides long-lasting freshness to your little one while promoting the growth of healthy skin cells and boosting collagen.
You can fully provide the best of what is one of the most nutrient rich ayurvedic baby care products by gently massaging it twice a day on your baby's body. It is a rich blend of Saffron oil And Kokum butter that lovingly nurtures your baby's skin. Buy it here.
BABY BODY WASH
Your baby's bath time is a special daily ritual that gives you time to cherish some laughs with your little one. However, choosing harsh soaps for this special session can strip the softness from your baby's delicate skin and lead to irritation and dryness. It is thus essential to watch out for chemically induced soaps and only invest in ayurvedic baby care products. You can give your baby a refreshing feel with Maaté's Baby Body Wash. This organic body wash not only pampers their gentle skin but also adds to their health. It is a natural cleanser that rinses with care and leaves your baby's tender skin soft, supple, and radiant. Check it out here.
BABY BODY MASSAGE OIL
Massaging your child is an ancient tradition passed on by generations of mothers which nourishes not just the baby's body but also their soul. It is an intimate way of deepening your bond with your baby while strengthening their limbs and improving their blood circulation. Maaté's baby body massage oil comprises Morinda Citrifolia Leaf Extract along with Pomegranate Seed Oil which not only increases your little angel's bodily resilience but also boosts their immune system as a whole. It is one of the best ayurvedic baby care products for your baby's body and the perfect nourishing addition to the beautiful bonding session with your little one. Get this wonderful body massage oil right here.
Include these ayurvedic baby care products made with fresh flower extracts, pure herbs, and natural oils in your baby's nursery to ensure that every step of the journey of motherhood is filled with purity & love.
---