4 reasons to switch to a Natural Baby Body Wash for your little one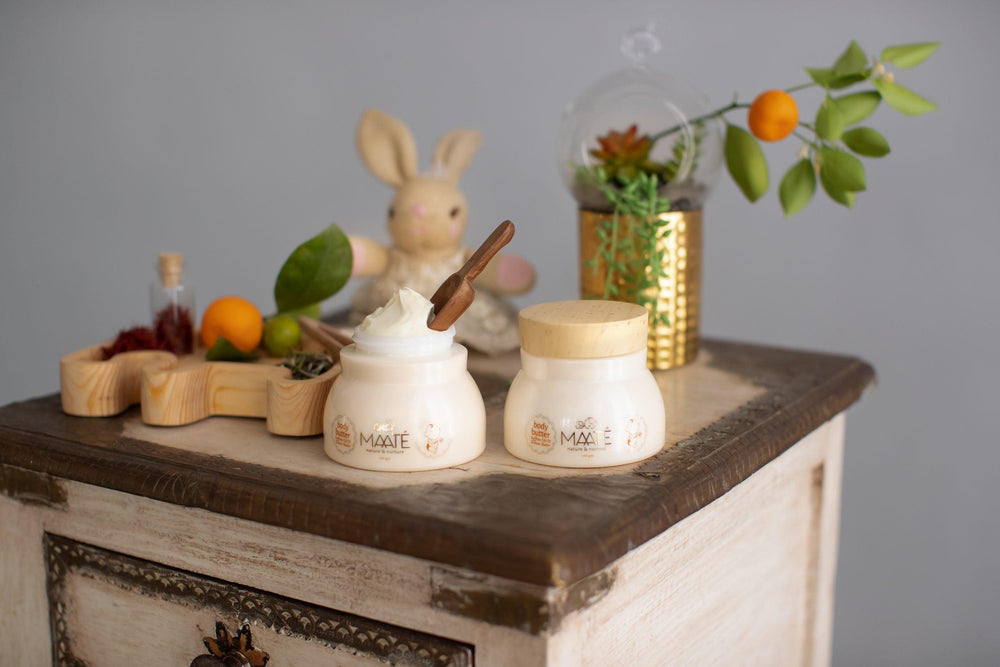 hile you're shopping online and come across varied body washes for babies, do you think about checking the packaging before putting a new baby product into your shopping cart? Well if you do, you'll notice that it's filled with a dozen chemicals, the names of which you can't even pronounce. This comes as no surprise, as most body wash brands find it highly beneficial to use chemicals for reducing manufacturing expenses. But these harsh chemicals and synthetics are actually harmful to your baby's soft and gentle skin. 
So what's the remedy? To go the natural way, of course! At Maaté, we really care for our customers and seek to protect the promise they've made to their baby - of bringing to them the best of what the world offers. We provide natural baby body wash that is totally free from chemical ingredients. Our body wash gets the job done without negatively impacting your baby's skin. Here are some of the reason to pick Maaté's natural baby body wash
1. It only consists of natural & pure components 
Sodium Laureth Sulphate, Sodium Lauryl Sulphate, Parabens… these are some of the chemical ingredients that contribute to lathering your baby's skin. But they never do anything good for their skin at the same time. On the bright side, organic body washes that are made using natural ingredients are healthy for all skin types and do not sweep away the natural oils off of our skin.
2. Effective Skin Treatment Properties
Our baby body wash comprises of natural ingredients gifted by nature and has a lot of benefits for your baby.  A variety of skin conditions from eczema to acne can be treated in a natural and safe way if you pick natural body washes for your baby. Hence, organic body wash does more than simply cleansing your skin. You can find our baby body wash right here.
3. Nature Friendly
Soaps that are rich in chemicals do not just impact your baby's skin, but can subsequently lead to pollution of rivers and streams as well. The ingredients are also said to cause air pollution.  On the other hand, our natural baby body wash neither harms your baby's skin nor causes environmental pollution.
4. Rich in Antioxidants
When it comes to foreign elements, harmful agents and other external factors, your baby's skin is the most important defence. With natural ingredients, essential oils and other nourishing elements present in our natural baby body wash, sufficient antioxidants are supplied to your baby's skin to ensure it is well capable of protecting their body in the best possible way.
---