A soothing experience for your baby with the right baby powder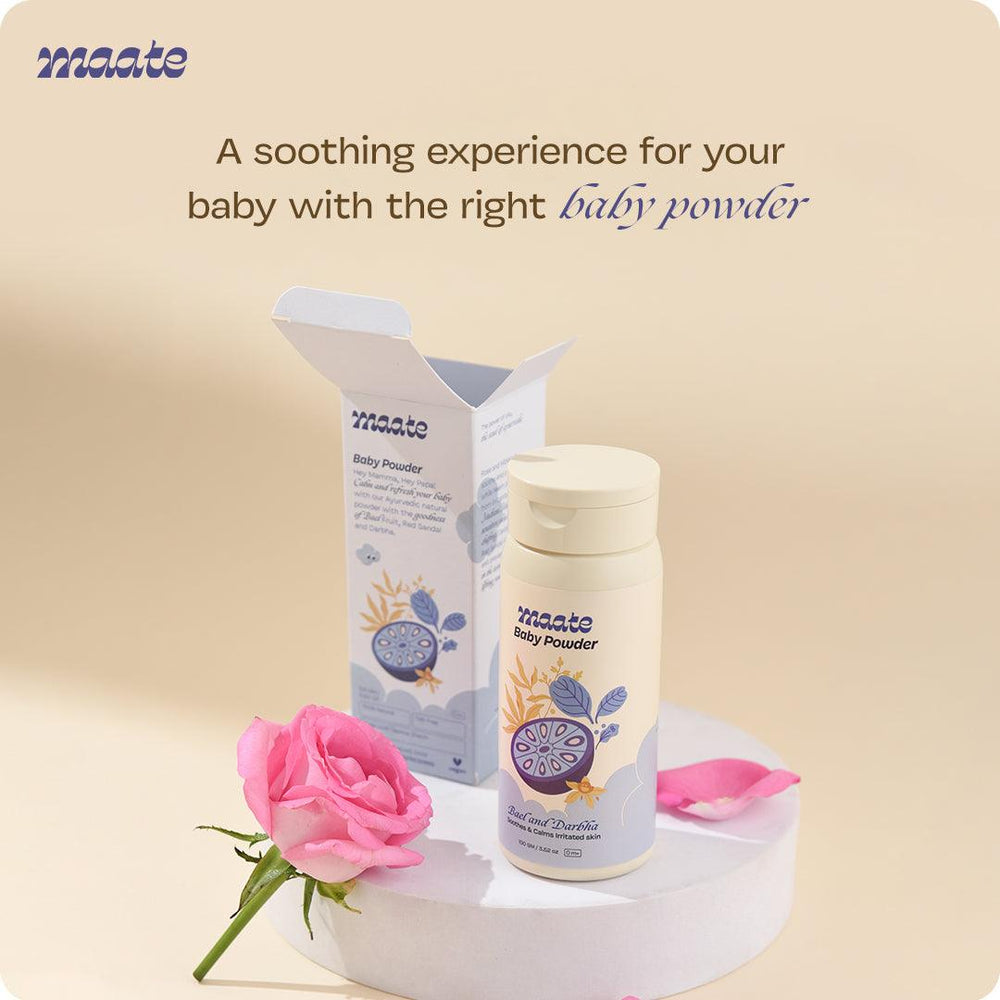 Babies feel refreshed when baby powder is sprinkled and rubbed across their bodies. After bathing, babies are given a gentle massage with baby bath powder. It is important that you should use powder that is made from natural ingredients so that babies do not face any side effects.
When it comes to choosing products for your child, it's important to do your research and look for products that have been thoroughly tested and approved for use. This may involve checking the product labels for information on ingredients, as well as researching the manufacturer to ensure they have a good track record for safety.
In addition to avoiding harmful chemicals, it's also important to choose products that are appropriate for your child's age and development. This may involve consulting with a pediatrician to ensure you are making the best choices for your child's specific needs.
If you are looking for the best baby powder in India that will refresh and protect your baby's skin, consider Maate's baby powder. Ideal for both summer and winter, the powder will help your baby stay calm and feel refreshed all the time.
Why should you use Maate's baby powder?
It has no Talc, Sulphate and Parabens
It is 100% Natural, Preservative-free and Vegan
Made with Tapioca Starch and ECOCERT NATURAL and COSMOS CERTIFIED INGREDIENTS
No added color or artificial fragrance
Pediatrician and dermatologically tested
Ayurveda-inspired
Have you had the chance to try Maate's baby bath powder? Many mothers have found it to be beneficial, and it's heartwarming to hear some of the happy stories shared with Maate. For instance, Srijani from Kolkata shared that her 11-month-old baby experienced immediate calmness and relief from rashes and itchiness.
---