Create a healthy world for your child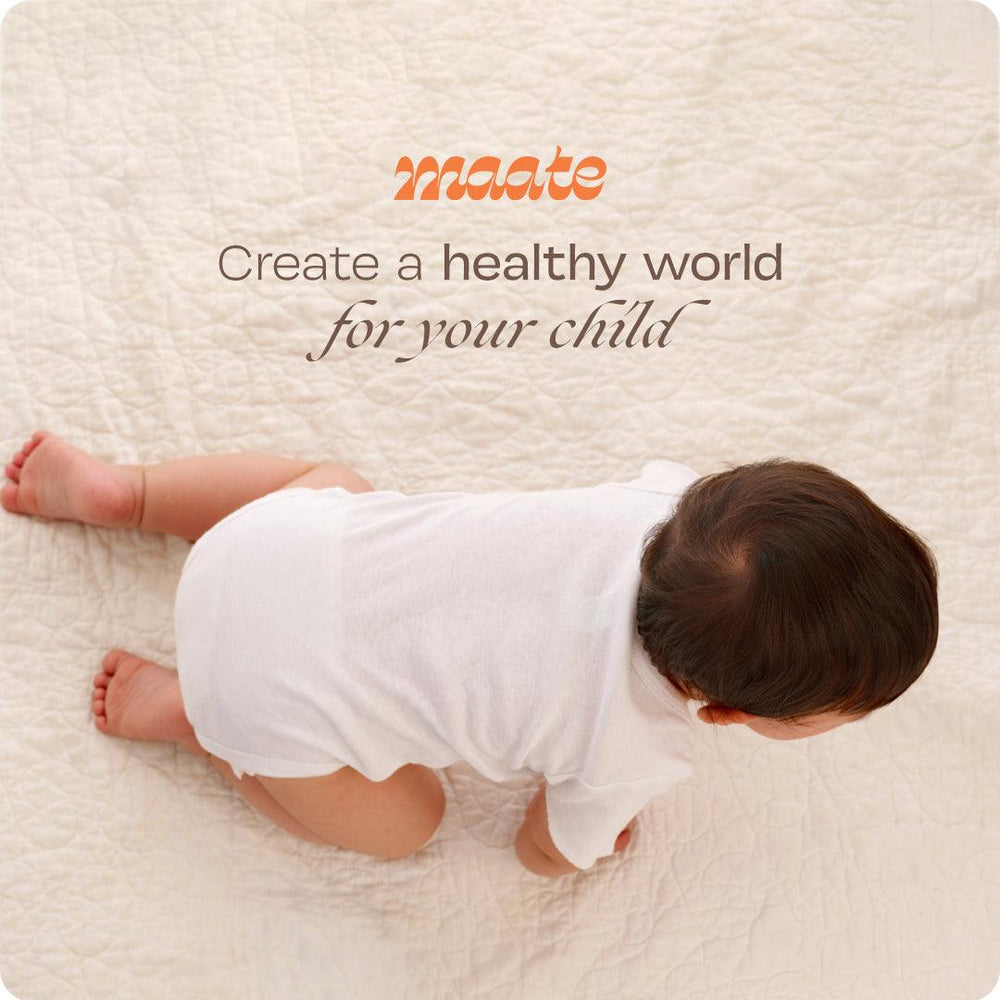 When a baby is born, the entire family goes through a whirlwind of emotions. From birth begins a journey - a journey of first steps, first words, and a lot more. Have you been through this ride? Having a child is equal to a big responsibility. As a mother or father, it is crucial to take care of your child at all stages. Other than glowing skin and hair, a baby's healthy development of bones is extremely important. Read this blog and understand what key steps you can take for your child's bones. 
In the Indian landscape, oiling a baby is considered ideal. When do you start using oils for your child? It is strongly recommended to use oils when your baby turns one month and not before. When a baby is born, the top layer of the baby's skin is thin and easily damaged. After a month, a baby's skin starts getting mature and it develops a protective barrier, naturally. 
After a month, you can use the best oil for baby massage for bones. Indian mothers prefer naturally made oils that are not harmful to the baby's skin. In this regard, you can use baby massage oil by Maate. Ayurveda-inspired, the oil is available in different quantities. You can buy any as per your need.
 What are the benefits of giving massages to your child? 
It develops the feeling of sensations and touch
Massages are highly effective for an infant's sleep and also improve the child's sleeping cycle in the long run
Massages are highly relaxing and the activity helps in improving digestion
Oiling improves blood circulation
Massages help in developing strong bones thus, affecting the overall physical growth
Some of the key tips you can follow while massaging your baby using the best baby oil:
Cover him fully with a blanket if it's a cold season and take out only that body part you wish to massage.
In case you are massaging the baby while he is only in a diaper, make sure your room is warm and it has soft lighting and quietness.
Keep track of your baby's skin health i.e. your baby should always be hydrated. In addition, use oil that suits the baby's skin type.
Avoid wearing any jewelry especially heavy ones as that can cause scratches to the baby's skin.
---