Let your child glow and grow with the best oils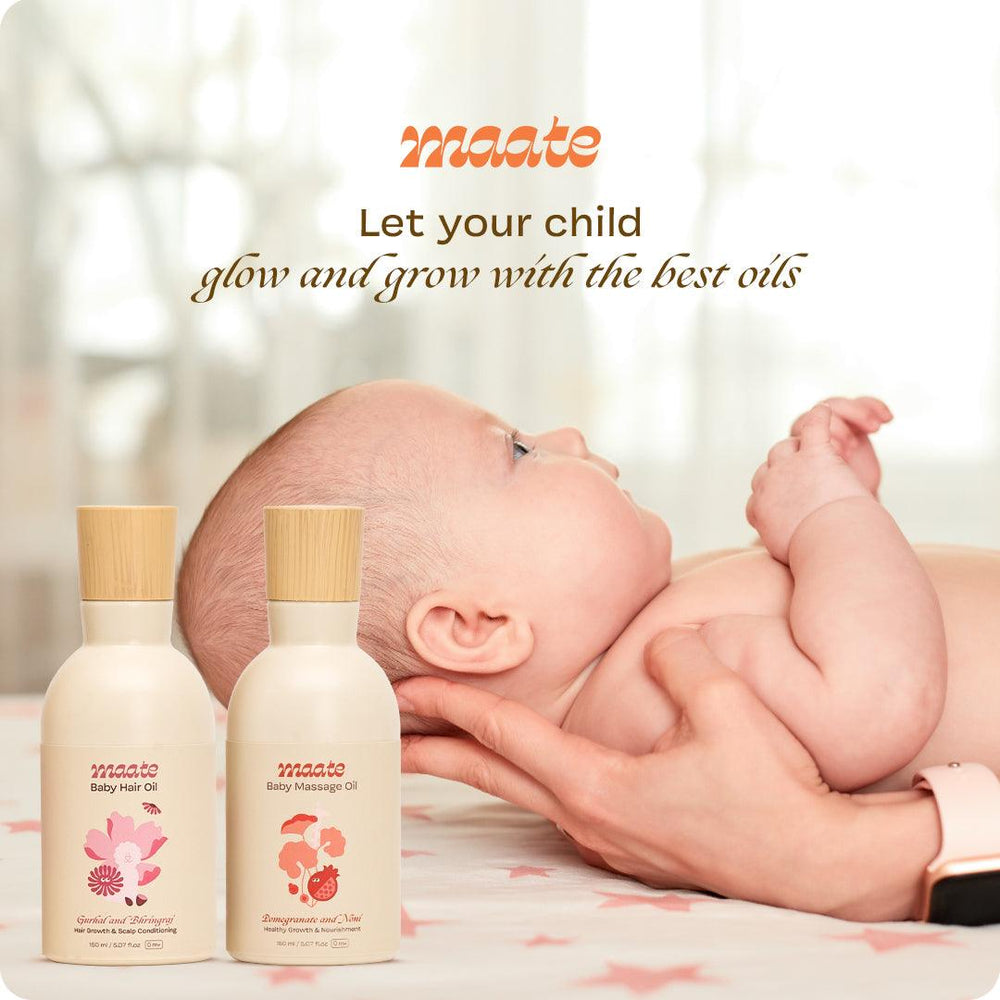 Winter season in India is at its peak, how are you dealing with it? While adults need to take good care of, babies need extra care. They need to be protected from the harsh winters in all forms. Right from clothing to oiling them, you should take care of all aspects. Go through this blog and know more about using the best baby massage oil in the winter season and also, baby hair oil.

Let us understand how baby hair oil can be a great help to your child:
Moisturizes hair - Baby hair oil helps in retaining natural moisture especially when you are drying them. It helps in protecting the moisture loss from the baby's hair (that often happens due to wind and sun).
Soothes a dry scalp - Often during winter, you can feel a dry scalp. This even leads to flakiness and dandruff. This can cause damage to your baby's hair roots and even lead to slow hair growth. For a stronger and healthier scalp, you can do conditioning for your baby's scalp and roots with organic baby hair oil.
Smoothes hair - You can take a smaller portion of baby oil on your baby's washed hair to smoothen the hair. Baby oils close the hair cuticles and make hair shinier and less frizzy. At the same time, it is recommended to not use any styling or heating equipment on your child's hair. It can be damaging and dangerous too.
Coming to usual massaging, you should make sure that body massage oil for the baby should let the baby feel relaxed. It is recommended to parents not to go for very strong odors as it will affect them mentally. If you are wondering about where you can get these oils then go for Maate baby massage oil and hair oil. Offered in different quantities, you can go for any.

Go for natural baby massage oil and hair oil and make sure your baby is growing at his best. His health, his glow, and his growth matter the most to his parents. Go with Maate!
---