Made by mothers, for mothers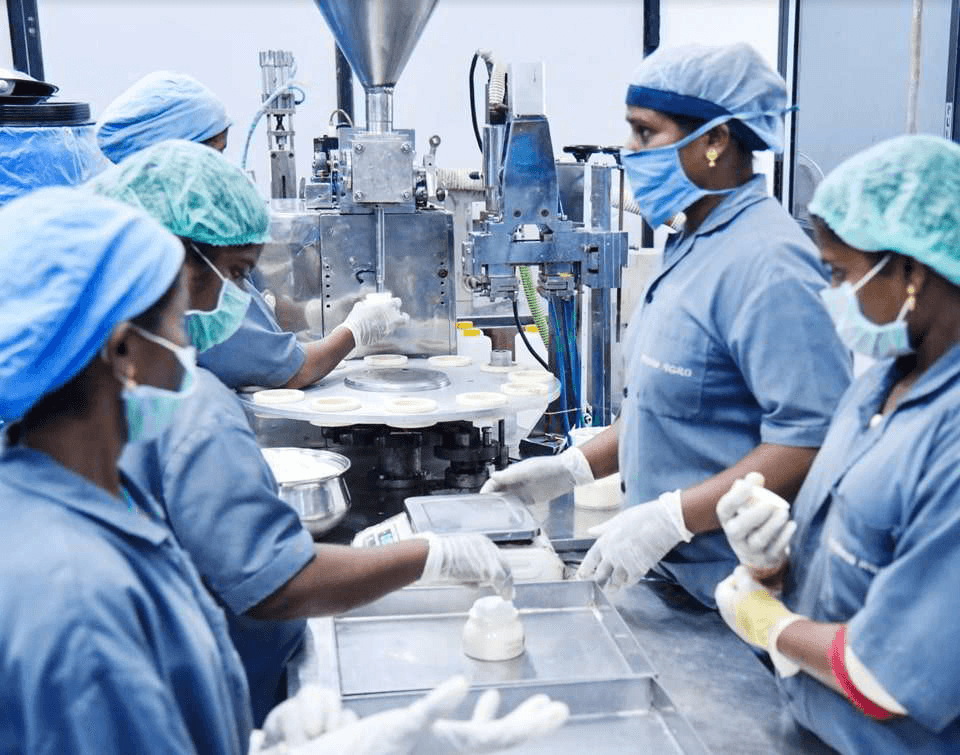 With a mother's endless love comes a powerful want to protect her little one. Mothers only want the best for their babies and leave no stone unturned to give them just that. When it comes to natural baby care products, it can often be hard for you as a new mother to make the right choice due to the plethora of options in the market. One factor that can help you ease your mind and help your decision is the trust in other mothers and their maternal instinct.
At Maaté, each product is patiently made for you by our family of working mothers. They put in the key ingredients of love and care into each jar and bottle just as you do in every step of your baby's life. We believe in the power of nature and its tendencies to soothe and cleanse with care and that's why our team of working mothers is highly trained in the skills of herb extraction, blending, and storage techniques inspired by the books of Ayurveda. They work tirelessly to provide you high quality natural baby care products so that you can fulfill your promise to give your child the best of nature.
We firmly believe that the best recommendations come from mums and so here is a list of the top three products that the working mothers at Maaté recommend for the wellness of your little sunshine:
Baby Face butter
Infused with nature's best ingredients, Maaté's baby face butter has a formulation that is specially curated to nourish your baby's tender facial skin. Our working mothers work hard to create a smooth and buttery formula that banishes dry skin and seals in the moisture keeping your baby's skin supple and hydrated for long hours. One of our most unique natural baby care products, it has various cell regenerating properties that strengthen the skin barrier and protects it from pollution and harmful UV rays. Check it out here.
Baby Hair Massage Oil
Maaté's baby hair massage oil nourishes your little one's delicate hair with the goodness of nature's best. Our expert team of mothers carefully blend precious oils and extract like those of Hibiscus, Almond, and Moringa Leaf to keep your baby's strands healthy and strengthen their roots. This hair massage oil; is formulated after advanced research and is one of our most pure natural baby care products. Check out its purity yourself here.
Baby Body Butter
Made with the goodness of Mother Nature, Maaté's Baby Body Butter hydrates your baby's delicate and tender skin with 100% natural ingredients. The antibacterial properties of rosemary oil maintain the skin's natural radiance and improve blood circulation  while the saffron oil and kokum butter hydrate the skin and form a barrier to keep dirt away. Topping our list of natural baby care products, this baby butter makes for an intensely moisturizing and nourishing experience for your baby. Experience its goodness here.
Motherhood is a journey no one can prepare you for; however, one thing that can help out during this crucial time of raising your little one is the community of mothers around you. Let our working mothers help you nourish your baby with the gift of Mother Nature.
---