Natural care for your baby's scalp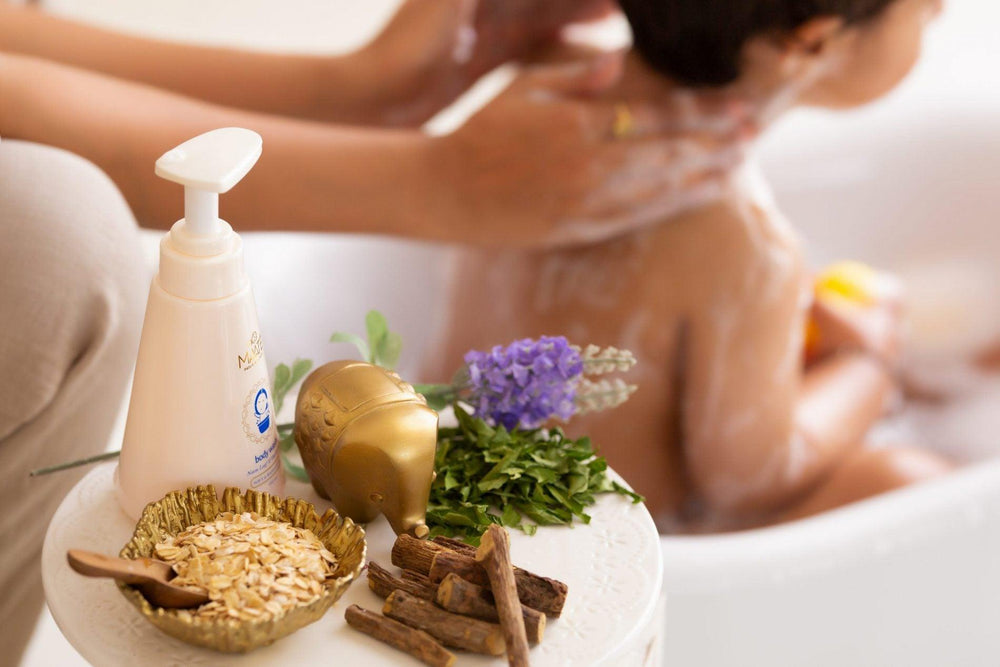 Soap bubbles and glittering eyes, the rinsing of your little one's hair is an integral part of your weekly routine as a new mother. It's a time full of dreamy fairy-tales and that of giggles that not only strengthen your mother-baby bond but also spread unadulterated happiness. To preserve this feeling from any discomfort, it's important to know everything possible about your baby's sensitive scalp to be able to provide them with the right care.
Your baby's scalp is quite delicate in its initial stage and being parents, it becomes your responsibility to keep it safe from every vice. Selecting a natural baby shampoo that doesn't come in the way of cherishing this happiness and is perfectly gentle for that delicate and sensitive scalp can be a tedious task. However, fret not as we reveal to you a highly recommended, nutrient-rich and completely natural baby shampoo. Read on!
Maaté's Natural Baby Hair Cleanser is crafted with care and is a fine blend of natural emollients and extracts which condition your baby's scalp and cleanses it without stripping their natural scalp oil.   Made with the goodness of Fenugreek & Green Gram Extracts, it is a 100% natural baby shampoo with absolutely 0 chemical interventions.
This natural baby shampoo not only cleanses the dirt and unnecessary oils from your baby's pretty head but also nourishes it with the goodness of Mother Nature. The green gram extracts in the hair cleanser promote hair growth while conditioning the hair whereas the Fenugreek protects your little sunshine's scalp from dryness, baldness, and hair thinning. 
Full of essential fats, minerals, and vitamins, Maaté's natural baby shampoo, also reduces hair breakage and hair loss. 
Wonder what else goes in the making of this nourishing and natural baby shampoo? Well, it's the final checking of the efficacy of the product! Once the ingredients are sourced, they are tested in quarantine chambers and are then subjected to multiple micro-biology tests. Every single bottle is tested in independent NABL & International standard laboratories so that we can responsibly take care of your little one's nourishment. Let the goodness of this organic and natural baby shampoo penetrate your little angel's scalp twice or thrice a week starting now! Take a look at it here.
---