The ideal hair-care routine for your baby's luscious locks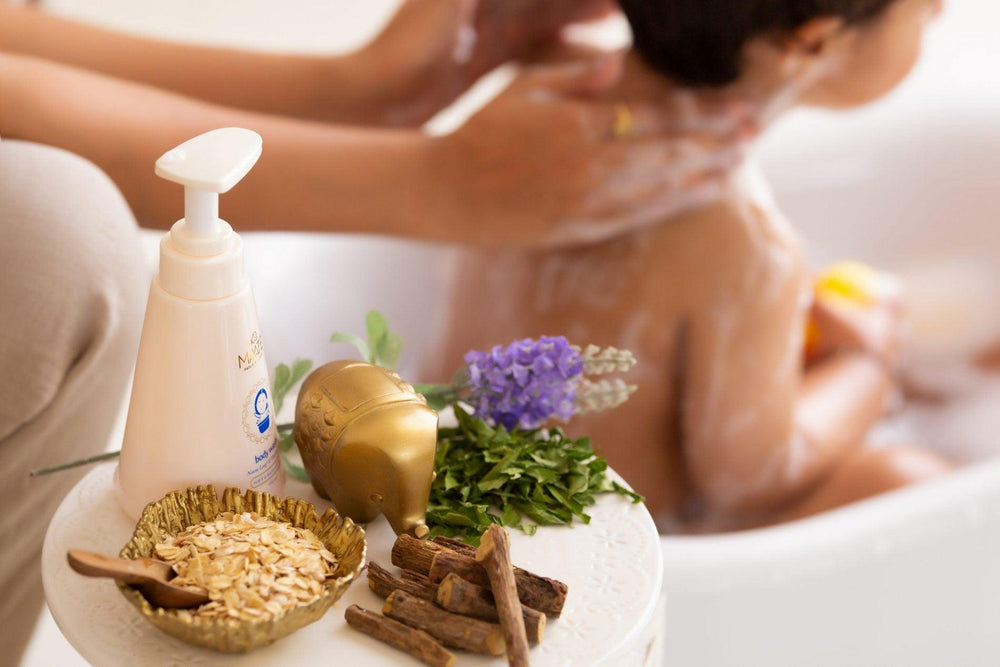 As soon as your baby arrives, everything changes. The world gets better, the hearts grow fuller and the responsibilities get bigger. As you vow to protect your little baby from all worldly vices, it's important to nourish each and every part of their body.

"Proper hair care helps in keeping the hair shiny and healthy. Using a shampoo and baby oil that include parabens and SLS/SLES is not the best option for your little one. Instead, it is advisable to use products infused with herbs that help keep the skin nourished,"  said Dr. Subhashini N.S., Ayurveda Expert.

We, at Maaté, agree. Your baby deserves the best and when you buy baby products online, the closer you are to nature the closer you are to delivering just that. At Maaté, we only use the purest, natural ingredients for your baby's scalp and help nurture a toxin-free body.

Here are two key products you must include in your list while you buy baby products online. These are all-natural, ayurvedic, and highly effective products that will nourish your baby's delicate scalp without any adverse effects:
Baby Hair Cleanser:Maaté's Natural Baby Hair Cleanser is a must in your baby inventory when you're looking to buy baby products online and build a hair-care routine for your little one. Unlike other baby shampoos, it's a fine blend of natural extracts that help condition the scalp and clean hair without stripping them of their natural oils. While you buy baby products online, make sure to look for soap-free formulations that are gentle on your baby's skin. Maaté ensures you feel good about what you put on your baby's scalp while you wash their hair. It has the incredible properties of both Fenugreek and Neem Leaf that strengthens hair roots and leaves hair soft and shiny. The impressive amounts of proteins present in the Green Gram and Fenugreek formulation protect hair from UV rays, pollution, dandruff, dryness, and give a silky texture to the hair.
Baby Hair Massage Oil:It is just as important to massage your baby's scalp as it is to massage their body. Regular hair massaging assumes a crucial role in keeping up the general strength of your baby's scalp and roots. The volume, thickness, color, and texture of your baby's hair can be improved just by frequent hair massages with a good hair massage oil. And in this case, we would recommend nothing less than Maaté's baby hair Massage Oil when you're looking to buy baby products online. This baby hair massage oil is created with nature's best ingredients and formulated especially for your baby's hair. It has the goodness of Hibiscus, Eclipta Alba, and Amla that strengthen and stimulate hair follicles, resulting in healthy hair growth. It is also high in vitamins K, E, and Omega Fatty Acids that not only improves hair root strength but also makes the hair shiny and condition the scalp.
Caring for your baby's skin and hair plays an imperative role in their growth and development. Therefore, when parents go to buy baby products online, they must look for products free from SLS/SLES/ALES, phthalates, parabens, alcohol, artificial color dyes, mineral oil and animal byproducts like lanolin and tallow which promise a healthy scalp and skin but deliver nothing but chemical burns and dryness. Switch to nature, today.
---