THE MOST NUTRIENT RICH ORGANIC PRODUCTS FOR YOUR BABY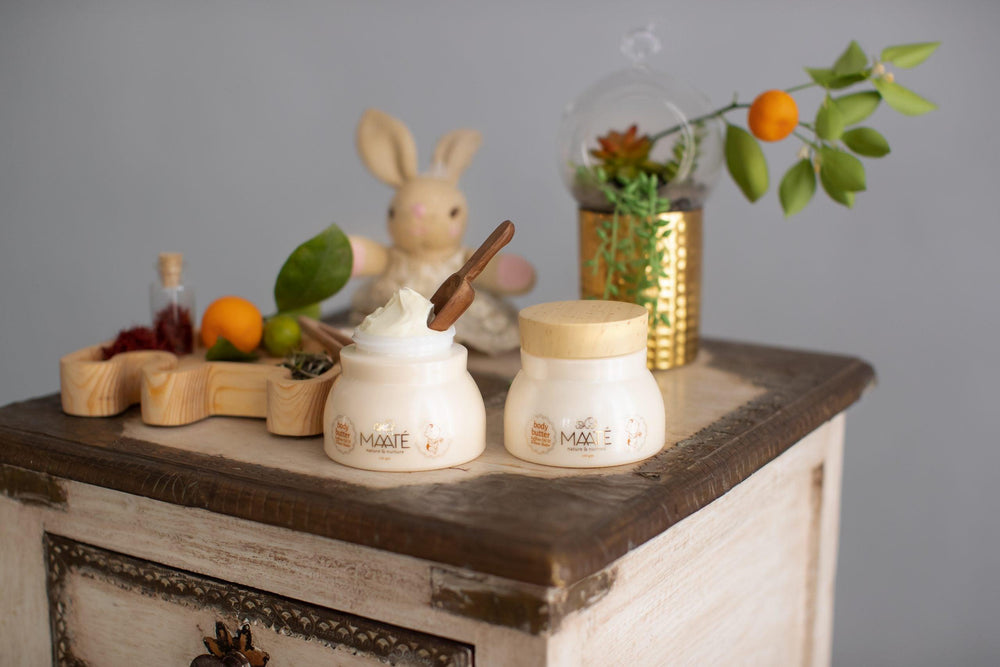 There is a plethora of information to sort through as a new mom, especially when it comes to baby skin care products. How do you figure out what products are both safe and effective? Lotus Organics states that "Millions of children in the US receive up to 35% of their estimated lifetime dose of some carcinogenic pesticides by age five through food, contaminated drinking water, household use, and pesticide drift".

To minimize the exposure to carcinogenic pesticides, the safest bet for parents is to buy baby skin care products that are natural and organic. Choosing natural or ayurvedic products can cut down on the amount of exposure to such toxins. Not only are these products safe, but their nutrient-rich formulation stimulates your baby's healthy growth naturally. Check out some of these nutrient-dense baby skin care products:
1. Baby Body Massage Oil
This is a nutrient-rich baby massage oil that helps your newborn baby's delicate limbs grow stronger and healthier. With every massage,Maaté ensures that your baby is getting an incredible boost of minerals, vitamins, and essential antioxidants. It has the goodness of over eight natural oils and other ayurvedic, effective ingredients like Centella Asiatica that is known for strengthening blood vessels and increasing oxygenation in the key internal organs. One of our most nourishing baby skin care products,check it out here. 
2. Baby Hair Cleanser
Rinsing your little one's hair is an integral part of their daily routine but it's important to find the right products, ones that won't strip their delicate hair of essential oils. Maaté's baby hair cleanser is an all-natural baby shampoo that is made keeping your baby's tender scalp in mind. The soap-free formulation gently cleanses your baby's hair while Fenugreek and Neem extracts strengthen your baby's hair roots, leaving the hair soft and shiny. The Fenugreek also prevents dryness and has moisturizing and antifungal properties. It also contains an impressive amount of protein from Green Gram which protects the hair from UV rays and pollution. One of our most gentle baby skin care products, check it out here. 
3. Baby Body Butter
This intensely moisturizing butter ensures that your baby's sensitive skin is getting the comfort and protection it needs. The all-natural ingredients provide long-lasting hydration while promoting and stimulating the growth of healthy skin cells and boosting collagen. Kokum butter and Saffron oil control dryness and rashes while properties of Marigold and Rosemary oils provide antibacterial protection and a natural radiance to your baby's delicate skin. One of our most moisturizing baby skin care products, check it out here.
We, at Maaté, aim towards persisting happiness on your baby's face as well as on their skin to offer them boundless comfort with our ayurvedic and nutrient-rich natural baby products. Help us, help you. Shop now.
---