The new mom's top choices for her little one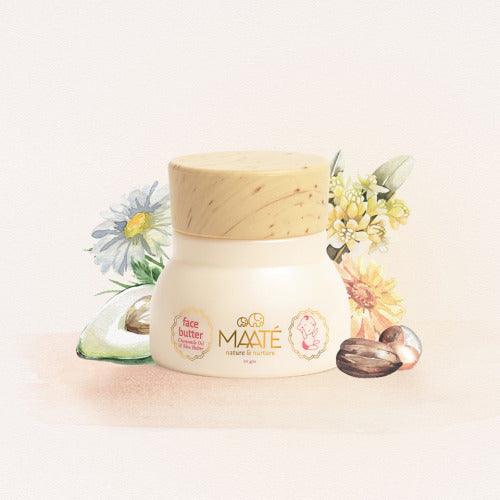 Parenting can be tough.
After all the toil of dealing with pregnancy, labor, and delivery, it feels like taking your baby home and beginning a new life with them is worth all the pain and hardships. However, as many parents soon realize, taking care of your baby is a full-time job. While the little ones brighten up our lives, nobody can disagree that rearing a baby is a lot of work- be it changing diapers or the task to buy baby products online, we know you can use some additional help. 
New moms and dads are constantly looking to make their lives easier and find convenient ways around the mammoth task of raising a baby. Most parents are forever looking to buy baby products online and this one can be especially tricky. At such a sensitive and delicate age, you don't want to be the victim of an online scam and receive faulty products that could potentially cost you your young one's health. We, at Maaté, thus help you share this burden with us.
Maaté is an Indian baby-care brand dedicated to creating chemical-free, all-natural, and high-quality products for your baby. If you're looking to buy baby products online, take a look at the top choices of new mothers when it comes to natural and nourishing baby care product:
Baby Body Massage Oil: Maaté's nutrient-rich baby massage oil helps your newborn baby's delicate limbs grow stronger and healthier. With every massage, Maaté ensures that your baby is getting an incredible boost of minerals, vitamins, and essential antioxidants that add to their well being.

 It has the goodness of over eight natural oils and other ayurvedic, effective ingredients like Centella Asiatica that is known for strengthening blood vessels and increasing oxygenation in the key internal organs. A top choice if you're looking to buy baby products online, this one is a steal.
Baby Body Wash: Bath time is probably every parent's favorite bonding exercise with their little angel. Giving your baby a refreshing bath not only improves their health but also makes for some special moments and laughs. Most baby body washes are laden with chemicals. Maaté's Baby Body Wash, however, is formulated with natural cleansers that are as gentle as water on your baby's skin. The Oat and Licorice extracts leave your baby's skin nourished and supple and make it the best choice when you have to buy baby products online. In addition to that, the Neem Leaf extracts and Lavender Oil keep the skin fresh and provide an abundance of antiseptic and antibacterial properties that nourish your baby while protecting them.
Baby Body Butter: Maaté's intensely moisturizing body butter ensures that your baby's sensitive skin is getting the comfort and protection it needs. The all-natural ingredients make it a recommended choice if you're looking to buy baby products online as they provide long-lasting hydration while promoting and stimulating the growth of healthy skin cells and boosting collagen. Kokum butter and Saffron oil control dryness and rashes while properties of Marigold and Rosemary oils provide antibacterial protection and a natural radiance to your baby's delicate skin.
You don't have to worry about your baby inventory if you're a new mom looking to buy baby products online. Maaté's highly effective and ayurvedic products take care of all your baby's needs right at the convenience of your doorstep.
---