The secret of Ayurvedic Fenugreek for your baby's scalp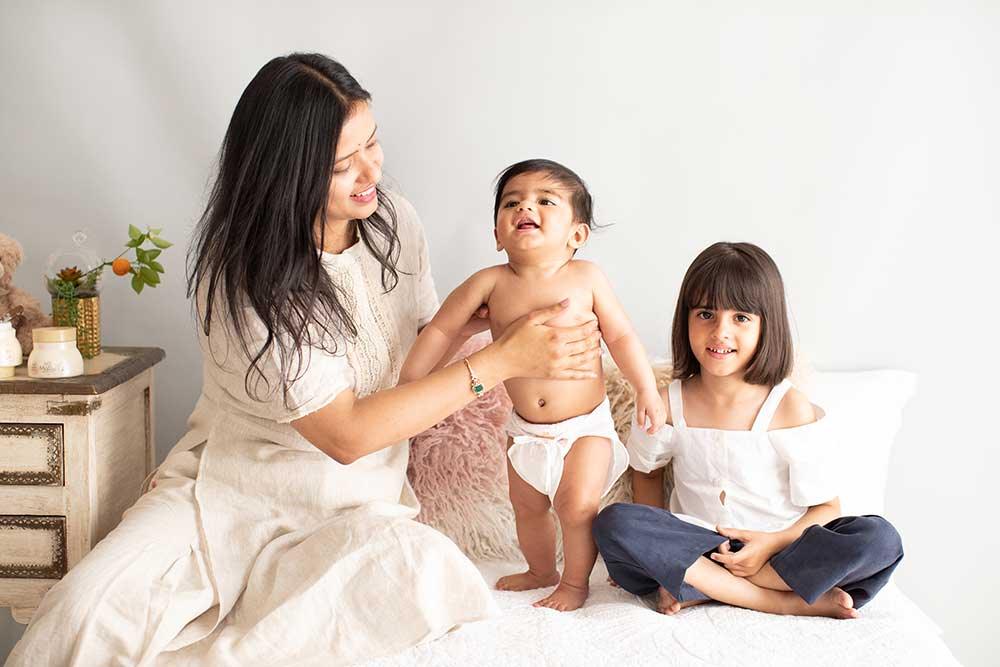 Ayurveda is known as the science of life and it is being embraced with open arms by new mothers worldwide. The thought of your baby's body being nourished with natural goodness and absolutely 0 chemical interventions is a dream for all mothers and Ayurvedic products are a step closer to that dream!The common spice fenugreek, known as methi in Hindi, has been used for hair care for generations. It is as nourishing to your baby's scalp as it is to yours and should be a definite ingredient when you're looking for the best baby shampoo. Fenugreek looks after your baby's hair naturally and enriches the scalp with iron, protein, and nicotinic acid. It works to strengthen hair shafts, and reduce hair fall effectively. This natural ingredient also promotes your baby's hair growth as it builds and rebuilds hair follicles. The natural oil in fenugreek moisturizes hair and makes it lustrous and bouncy and the large amounts of lecithin in fenugreek hydrates your child's hair and strengthens their roots.
Given the numerous benefits of Fenugreek, it only makes sense to give your child the best baby shampoo, especially one that contains this wonderful spice. Maaté's Natural Baby Hair Cleanser with Fenugreek and Green Gram extracts conditions the scalp and cleanses hair without stripping the scalp's natural oils. 
While the fenugreek fights against dryness, baldness, and hair thinning, the green gram extracts promote hair growth, reverse hair loss and thoroughly nourish your baby's beautiful hair in this baby shampoo.
A high-quality baby care product, it is full of natural goodness and has no chemical interference. Truly inspired by Indian Ayurveda, this hair cleanser has proven to be the best baby shampoo which is adapted to the modern-day environment and is consciously formulated using the best ingredients nature has to offer. It is an optimal combination of traditions and precise formulation with a healthy dose of love & affection. Packed with the natural goodness of fenugreek, try the best baby shampoo yourself. Click here.
---