Tips on how to pick the best baby shampoo for your little one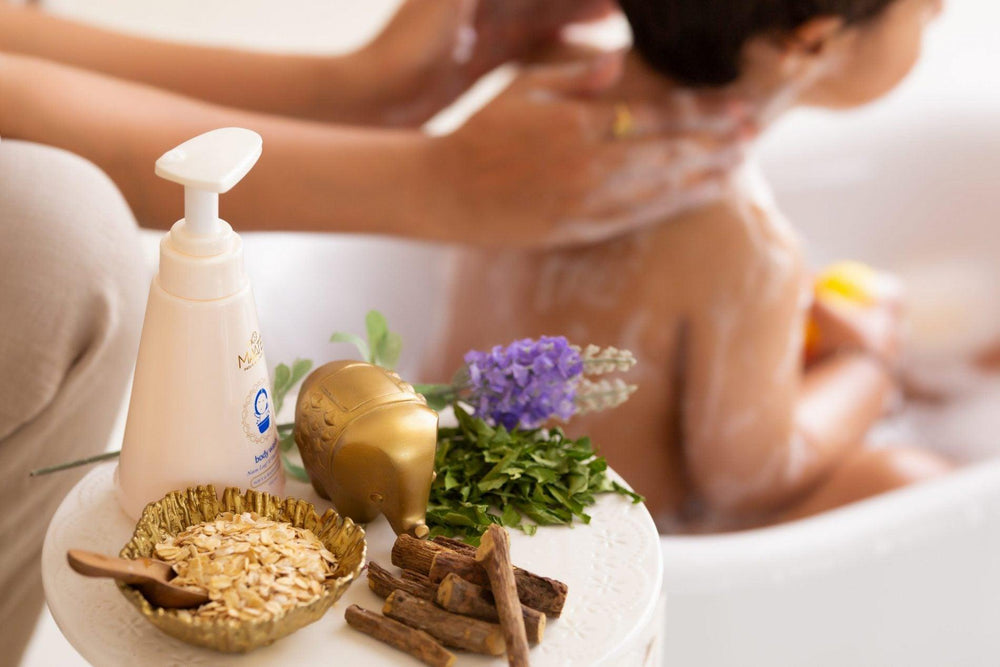 Looking at the so-delicate baby yawning sleepily, you resolve that you will always give only the best to your baby. Hence you are warier and warier of all the baby products in the market trying to lure you. So this guide will prove to be useful to you in deciding upon the best baby shampoo in the market at present. When it is time to give those soft tresses the first wash, it is very important to get the right baby shampoo for your baby.
First of all, ensure that your baby shampoo is almost free from toxic chemicals. In fact,  Maaté's baby shampoo is 100% natural and free of chemicals. A lot of the environment-conscious parents have switched over to our baby hair cleanser and endorse it as the best baby shampoo!
Let the baby shampoo be as mild and gentle as possible to your baby's hair and skin. A little carelessness on this factor might result in irritation of your baby's skin, so it's best to patch test every new product that you buy for your baby.
The most popular trait that most moms look for the best baby shampoo is the "no tears" factor.  The bath process, especially the hair wash, must be a refreshing one for the little ones. If the shampoo brings tears in their eyes and causes discomfort, they may dread the whole bathing thing and can become fussy. Our baby shampoo has been formulated with ingredients that are super gentle on your baby's scalp and skin so that their bathing experience is only and only filled with joy and laughter.
Look out for baby shampoos that would leave your baby's hair soft and shining. Even if is mild and gentle, it should mainly cleanse the hair thoroughly and soothe the skin. Just like the best baby shampoo crafted by Maaté that is good enough to give your baby's hair a refreshing cleanse and gentle enough to not cause irritation. 
Maaté's best baby shampoo and other products are made with shea butter and coconut oil that pamper and nourish your baby.
Ensure no sulphates are used in your baby's shampoo. These are very strong chemicals and normally used in adult shampoos. It's best to pick a shampoo that deals with your baby's soft scalp gently just like the best baby shampoo made in collaboration with mothers for mothers! 
Now that you know what wonders choosing the best baby shampoo can do for your baby's nourishment, you can find it by clicking right here.
---