Tips to Keep Your Baby's Skin Soft Throughout the Day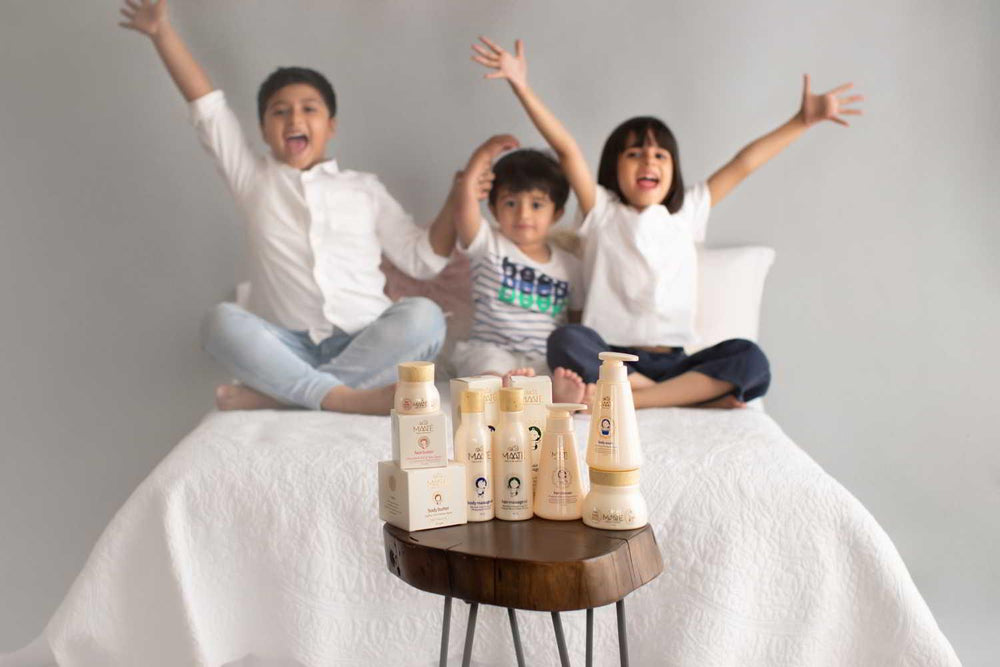 The sensation of your baby's skin against yours is a dreamy feeling that not only strengthens your beautiful bond with them but also evokes boundless happiness every time you feel it. As you work to keep their beautiful skin intact just the way it is and protect it from all harms, things can often get difficult due to the effects of the harsh new environment. 
When in your uterus, the skin of your baby is covered in a thick, white coating known as the vernix which protects it from any kind of infection. However, after birth, the skin is most vulnerable as their immunity too is just developing. It is thus crucial to use only the most nourishing baby care products out there for the well being of your little sunshine.
Being the largest organ of the body, skin deserves undivided attention. It deserves practices and products that not only keep it supple and soft but also hydrate and nourish it from within. If you're looking for tips to keep your baby's soft throughout the day, read on to find the baby care products and practices that we at Maaté recommend:
Massage your baby well
Massaging your baby is the easiest and the most organic way of establishing your relationship with them and using nourishing baby care products for the same is the best gift you can give to your child. To make this experience moisturizing, use oils that are specifically meant for the baby's body. Our baby body massage oil stems from the lap of Mother Nature and combines Morinda Citrifolia Leaf Extract and Pomegranate Seed Oil to increase their little body's resilience and boost their immune system. You can check it out here.
Give your baby a gentle bath
A gentle bath at the beginning of the day makes your baby feel good throughout. With all that dirt from toys, pee and poop, this one is a must to make your baby feel fresh and clean. For this, remember to use only a mild baby body wash that gently cleanses, moisturizes, and enriches your child's skin. You can check out Maaté's baby body wash that is formulated with natural cleansers that clean with care and leave your baby's tender skin soft, supple, and radiant. 
Made with Neem Leaf & Oat Extracts, it is one of the most gentle baby care products and is also tear-free and non-toxic. Click here to say goodbye to those tears!
Intensely moisturize your baby's delicate face
The skin of your baby's beautiful face is more delicate and sensitive than that of their body. It is thinner and is thus more prone to damage. That is why we at Maaté recommend using only intensely moisturizing baby care products to keep their milky soft skin healthy and kissable. You can try out Maaté's baby face butter that is especially formulated for your little one's gentle facial skin. It provides long-lasting hydration and protection against oxidative damage for your baby and also protects them from skin allergens, microbes, and UV rays. Full of antioxidants and anti-bacterial properties, check out this jar of goodness here.
Don't forget to nourish your baby's body!
To keep your baby's body velvety smooth and healthy, protect it from dryness and nourish it with the goodness of Kokum butter and Saffron oil. Maaté's baby body butter is one of our most recommended baby care products and has proven to boost collagen, improve blood circulation, and clear clogged pores. It also has cell regeneration properties owing to the Vetiver Oil in it to help your baby get the skin they deserve. Check out this magical product here.
Keep your baby's skin soft as silk throughout the day with these baby care products and practices, starting now!
---