What to look for in newborn baby care products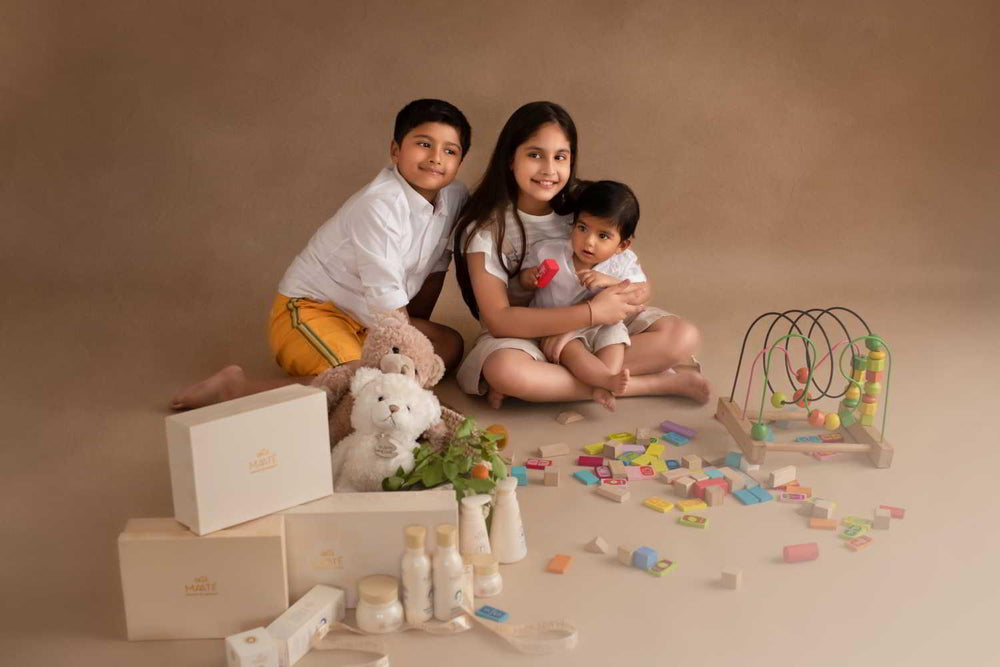 We're glad you happen to have come across this article and recognise that you're the kind of parent who researches thoroughly before buying baby products for their little one and fairly so! With labels like 'herbal', 'natural', 'ayurvedic', 'organic', 'vegan' and 'cruelty-free', there's a good chance that they're getting you mixed up, and we're right here to help! Let's break down what these terms indicate and why you might want to look out for them when you next buy newborn baby care products.
1. What herbal products mean
The word herbal is derived from the mediaeval Latin liber herbails ("book of herbs").  All herbal products are made from plant parts, roots, leaves etc. and are free of chemicals. Most herbal products are used for improving health, more often than not in healing wounds, however do not provide cures to any type of disease. Nowadays, certain products labeled as 'herbal' do include pesticides in their formulation. Do ensure you're reading labels thoroughly before picking newborn baby products.
Is Maaté herbal?
Going by the definition of herbal products, yes, Maaté derives its formulations from plants, however, unlike certain products, does not use any pesticides or any other harsh chemicals that may negatively affect your baby's sensitive skin. Find our skincare & haircare newborn baby products here.
2. What natural products mean
These products are developed from substances like plants and minerals that have not been made by man or produced in a laboratory. They are free from common chemicals like artificial fragrances, preservatives and other additives.

Is Maaté natural?
Yes, our products are 100% natural; derived from plant-based sources only and formulated without any artificial or lab-produced chemicals. Discover our range of newborn baby products here.
3. What organic products mean
Organic products are also generated from plants and other natural components and are grown without the use of chemicals. The organic word itself means the food or any other agricultural produce that has been developed without the use of chemical fertilizers, insecticides, pesticides and with the use of approved techniques. With a switch towards more and more organic culture, these products have become really famous. These are completely formed with safe ingredients that have 0% inorganic chemicals in them.
Is Maaté natural?
Yes, no products crafted by us contain inorganic chemicals that cause skin irritability for your baby. Get our natural newborn baby care products here.
4. What ayurvedic products mean
These are the products that are based upon an ancient medicinal science i.e. Ayurveda. These are developed with the use of various indigenous herbs. Ayurvedic products in India but it is not sure that all of these products are chemical free.  

Is Maaté ayurvedic?
Our range of products, inspired by Ayurveda, is adapted to the modern-day environment and is consciously formulated using the best ingredients nature has to offer. It's the optimal combination of traditions and precise formulation with a healthy dose of love & affection. Click here to view our newborn baby products here. 
5. What cruelty-free products mean
Cruelty-free simply means that a product and its ingredients weren't tested on animals. A variety of lab-crafted ingredients are tested on animals to gauge their response on human skin. Not just mice, but rabbits, cats, and even dogs fall prey to product animal testing.

Is Maaté cruelty-free?
Yes, we do not test our products on animals or endorse animal testing. Get our cruelty-free products here.
5. What vegan products mean
Vegan products are not formulated with animal or animal-derived ingredients. They reflect compassion towards all beings and species alike and reduce human impact on nature.

Is Maaté vegan?
Yes, all our products are 100% animal components/animal-derived components free! You can find all our vegan online baby products here.
---