Your guide to washing your baby's hair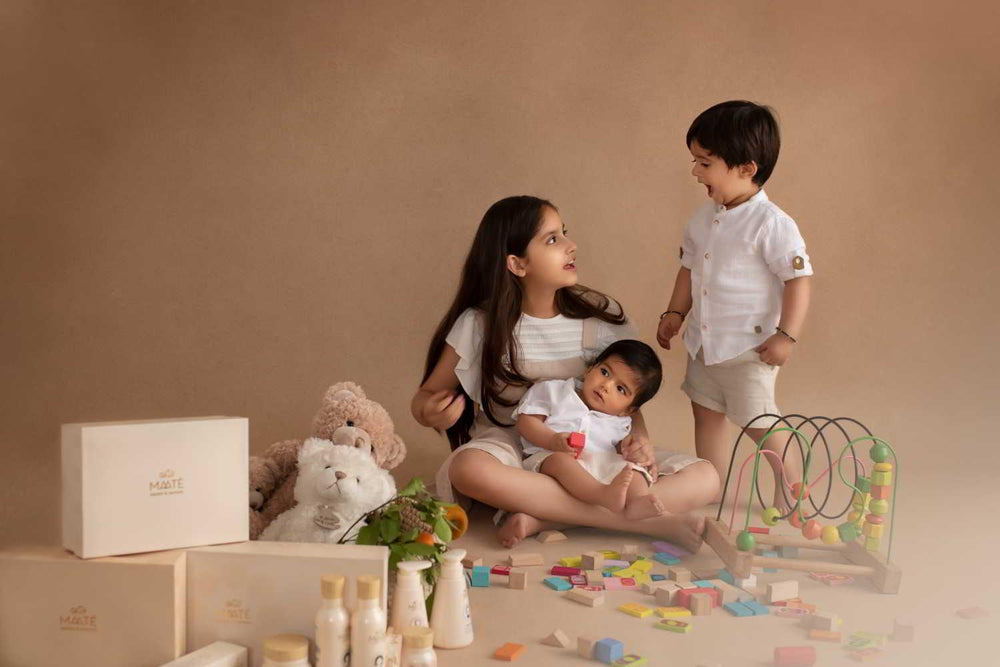 Your little angel's requirements keep changing as they enter different phases of their life. One such changing part is your baby's scalp. Haircare for babies is a lot more special than hair care for adults due to the delicate and sensitive nature of their scalp. It's thus important to know what exactly your child's delicate locks need and to give them just that. Read on to find some nourishing tips to wash your baby's hair: 
While you indulge in the beautiful activity of rinsing your baby's scalp and strands, it's of the utmost importance to make this experience a soothing and comfortable one for your baby.
Start with detangling your baby's hair. Generally, gentle combing is enough to keep their hair healthy as infants do not have too many tangles.
To de-tangle, use only a wide-toothed and soft-bristled hair comb for your child's delicate locks. These help detangle their hair without hurting their sensitive scalp.
A key point that you must remember while washing their delicate locks is to be very gentle. You should avoid applying too much pressure on the soft and sensitive spots of your child's head.
Your offspring's delicate scalp goes through various changes especially in the first year and it can be tough to find the right hair care products that work best for your baby. It is essential to always choose natural and toxin-free products for your child and that's why we recommend buying the best baby shampoo in India and giving your child the goodness of nature.
Maaté's Natural Baby Hair Cleanser is a fine blend of natural emollients and extracts which condition the scalp and cleanse your baby's hair without stripping the scalp's natural oils. It is made from the goodness of nature using Fenugreek & Green Gram Extracts and is 100% chemical-free. It is often referred to as the best baby shampoo in India and is loved and recommended by countless mothers and caregivers.  Wash away those blues, using the Baby Hair Cleanser right here. 
Do not over-wash your baby's delicate locks as that can lead to drying of the hair. It need not be a part of your everyday routine. Washing the hair twice or thrice a week with the best baby shampoo in India is enough.
If pouring water on your child's head feels uncomfortable to them, you can instead take a washcloth with a few drops of the best baby shampoo in India and gently rub it on your angel's head and wash.
It's important to dry the baby's hair as soon as you're done with washing it and dressing them in warm and comfortable clothes after their bath time.
Follow our tips and watch the amazing experience of bath time get even better for your child with the best baby shampoo in India!
---